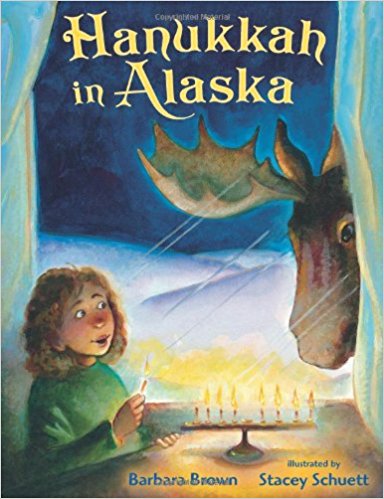 Hannukkah in Alaska: Teacher Guide
Source: Storyline Online
What's a girl to do? A moose is parked in her backyard, eating the tree near her favorite blue swing. But that's just part of life in Alaska, which the teacher's guide explores in depth. It includes activities about Alaska's climate, its animals, the northern lights, and how holidays like Hanukkah are celebrated.
Resource Information
| | |
| --- | --- |
| Age Range | 4 - 8 years |
| Grade Level | PreK - 3rd |
This resource supports Hanukkah in Alaska. For more support materials for Hanukkah in Alaska click here.